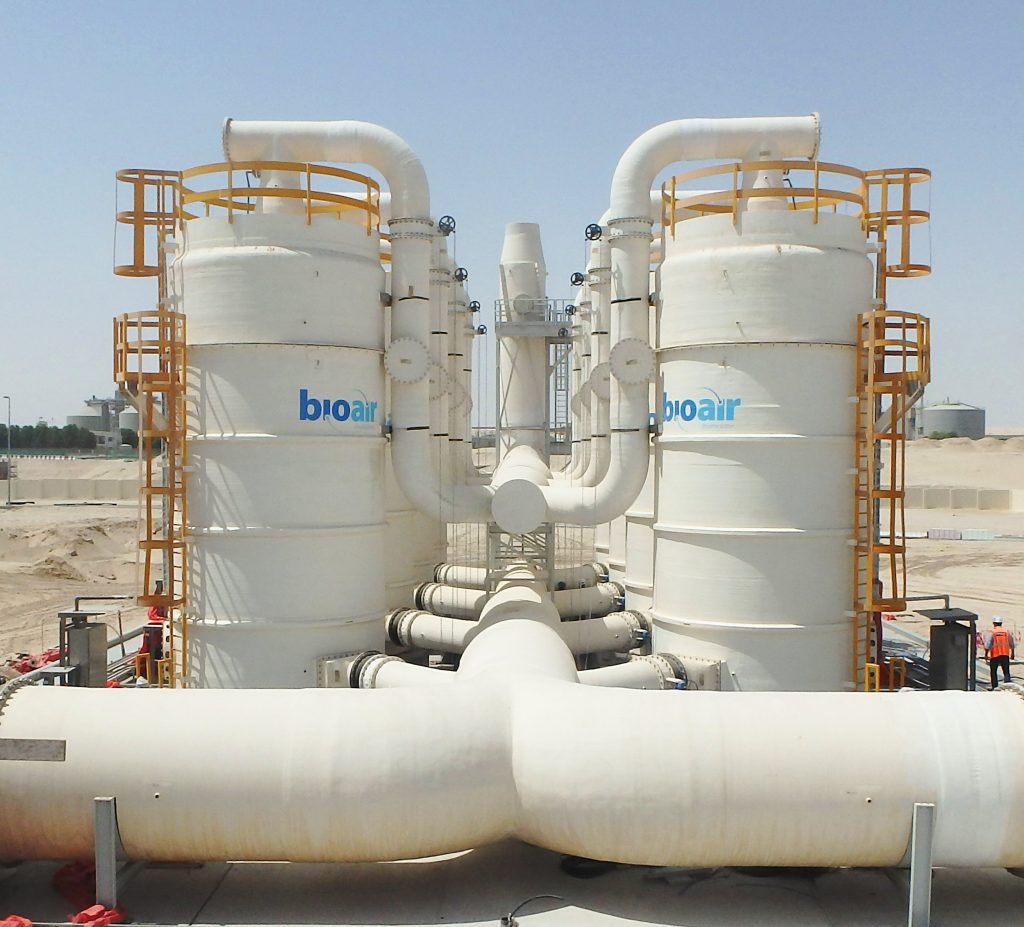 BioAir's EcoFilter® biotrickling filter offers superior performance at lower cost and reduced environmental impact. Although they're commonly used to treat hydrogen sulfide (H2S) odors at wastewater treatment plants or at food and beverage processing facilities, we'll recommend these versatile systems to treat almost any industrial odor or emission problem if the situation allows. We love recommending EcoFilter biotrickling filter systems because they're a truly sustainable odor and emission control solution.
Features:

EcoBase

® Media – Engineered for optimal mass transfer and high odour loadings.

High removal efficiency (>99.9% H2S and >95% odour removal)

Small footprint:

EcoBase

® Media allow for optimal odour control in 1/3 the space

No hazardous, expensive chemical
The PURI-TEQ ChemScrub Countercurrent, Packed Bed Scrubber System is custom designed for removal of water soluble toxic gases and particulates. Users can expect better treatment performances and lower energy costs.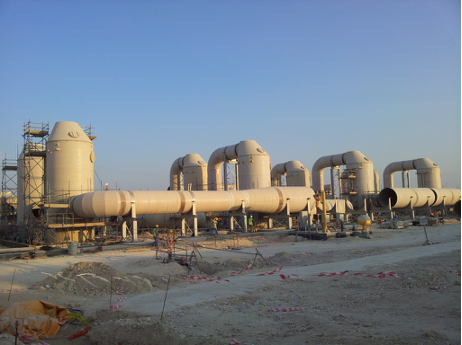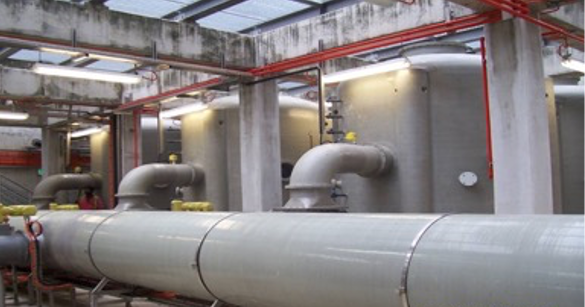 Based on chemical absorption, PURI-TEQ PAC Activated Carbon Filter (ACF) / Carbon Absorption Unit is able to remove Low-Level Odour contaminants and impurities from Sewage Odour using Catalytic, Chemical Impregnated and Virgin Activated Carbon Media. We can various type of ACF per following:
PACV-S

– Single Bed Vertical Activated Carbon Filter

PACV-D

– Dual Bed Vertical Activated Carbon Filter